Thrive at Work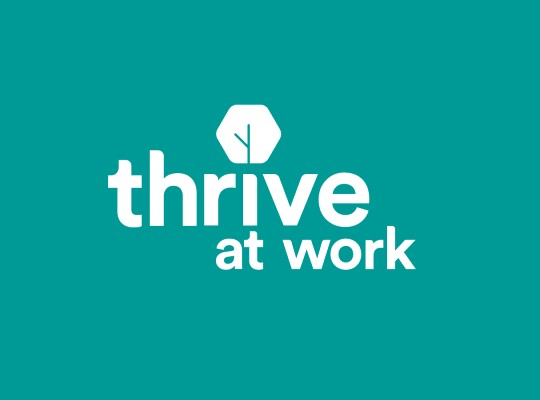 Warwickshire County Council are working to support businesses across Warwickshire through working with Coventry City Council's 'Thrive at Work Wellbeing' programme.
The Thrive at Work Wellbeing programme is focussed on wellbeing in the workplace and offers businesses around Warwickshire the opportunity to work with a dedicated team on improving and assessing their wellbeing provisions. There are 3 levels of accreditation available – Bronze, Silver and Gold. There are five key themes within the accreditation levels: Enablers of Health, Lifestyles, Mental Health, Musculoskeletal Health and External Risks.
The team will support you to upload evidence to the thrive at work portal and offer as much or as little support as you need. There are also several free workshops and webinars throughout the year on all of the Thrive topics, access to a complete toolkit of resources and a health needs survey so you can create an action plan based on your employees needs.;
The Thrive at Work Wellbeing Commitment showcases to your employees and potential employees that you really care about their wellbeing but also research has shown that through investing in employee health and wellbeing you are investing in reduced sickness absence, lower staff turnover and better productivity and job satisfaction.
If you are interested and would like to speak to a member of the team you can email thrive@coventry.gov.uk