Warwickshire Supported Employment Service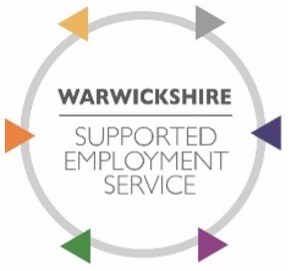 The Warwickshire Supported Employment Service is designed to support Warwickshire young people and adults with autism and learning disabilities with an aspiration to work.
Our ambition is to inspire those we work with to gain and sustain employment, striving towards independence and develop essential skills along the way.
For each individual who enters the service, they will receive 1-1 support from their journey guide who will work with them throughout their journey into work.
Together the individual and the Journey guide will co-design a progressive support plan which will shape a series of engaging activities and link to a programme of workshops which meet individual needs.
Service Support
1-1 Journey Guide Support
Working in Warwickshire Job Clubs
Preparation for Employment Workshops
Access to Warwickshire Employer Tours
Travel Training
Support into work and Job Coaching
Access to Training and Qualifications
Ongoing Careers Development Support
Eligibility
Have a primary need of a Learning Disability /Autism
18 years and upwards
Live in Warwickshire with a fixed address
Can travel to employment sessions based in Warwickshire libraries
Want to gain paid employment
Have the right to work in the UK

Contact us
Warwickshire Supported Employment Service